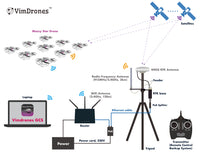 VimDrones™ light show system
Planning to build your own drone squad? We provide ready-to-fly system and show designing software. Click below link to make your dream come ture! 
View more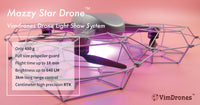 Light Show Drone
Mazzy Star Drone™ is designed for drone light show, featuring a full-colour RGB LED. It equips with RTK GPS positioning system and multiple control channels communication system to ensure a stable and safe formation flight. 
View More
Location
Get in Touch
Vimdrones Inc Limited
market@vimdrones.com
1102, Floor 11, Building 8, GuanMinTou Songhu Information Industry Park, Yuehu Road, Chashan, Dongguan, Guangdong